Prince Harry and Meghan Markle faced a lot of drama leading up to the royal wedding on May 19, but Prince Charles barely needed asking before stepping in to save the day, the Duke of Sussex revealed in a new interview.
Prior to the nuptials, it was revealed that the future Duchess of Sussex's father, Thomas Markle, posed for fake paparazzi photos for money. After he confirmed that news, the former Hollywood lighting director said he had a heart attack and it was unclear if he could walk his daughter down the aisle. 
Just two days before the wedding, Kensington Palace announced that Thomas Markle would no longer attend the wedding. Instead, it was later confirmed Prince Charles would take his place. 
"The Prince of Wales is pleased to be able to welcome Ms. Markle to The Royal Family in this way," the palace said the day before the nuptials. 
Prince Harry opened up about the moment he spoke to his father about walking Meghan down the aisle in the new BBC One documentary, "Prince, Son and Heir: Charles at 70," which airs Thursday.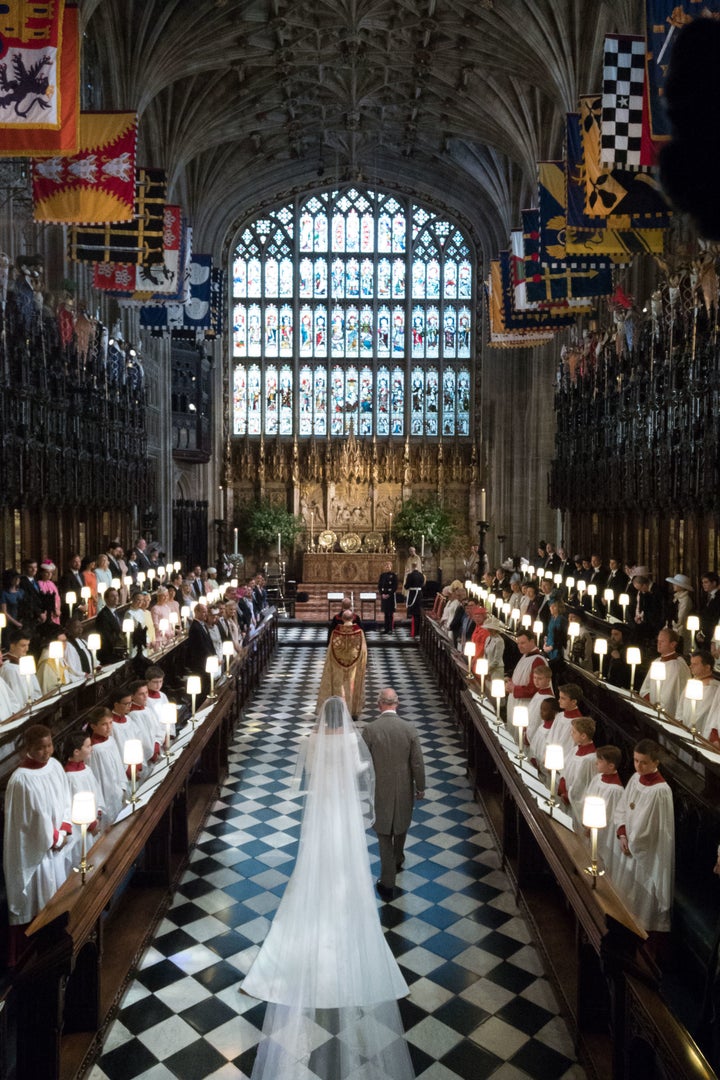 "I asked him to and I think he knew it was coming and he immediately said, 'Yes, of course, I'll do whatever Megan needs and I'm here to support you,'" Harry said. 
He added, "For him that's a fantastic opportunity to step up and be that support, and you know he's our father so of course he's gonna be there for us."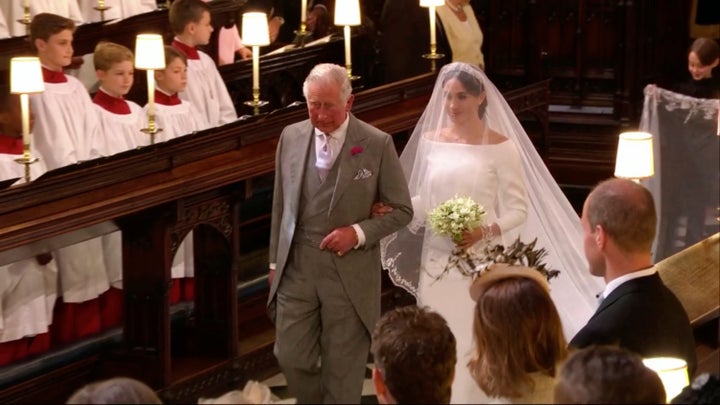 Shortly after the wedding, Thomas Markle appeared on TV to speak about the moment he told the soon-to-be Duke and Duchess of Sussex he wouldn't be able to make the wedding. 
"They were disappointed. Meghan cried, I'm sure, she did cry, and they both said, 'Take care of yourself, we are really worried about you,'" he said on ITV's "Good Morning Britain" in June. "They said the important thing was that I get better." 
Thomas Markle's absence at the nuptials put a strain on his relationship with his daughter, as he reportedly hasn't spoken to her since the day after the wedding. He's also continued to give many interviews about his daughter, despite their lack of communication.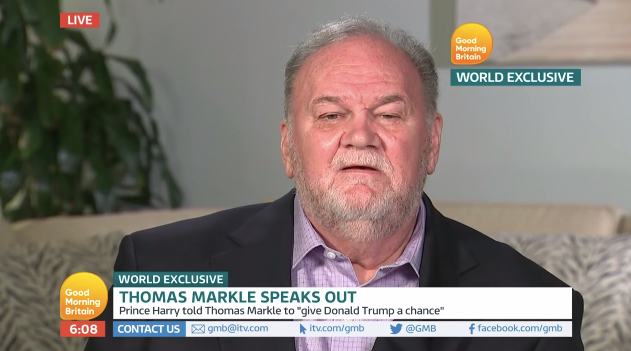 The former lighting direction recently revealed that he even found out about the Duke and Duchess of Sussex's baby news on the radio, while crossing the border from Mexico into the United States. 
"The first thing I thought about was holding Meghan in my arms as a newborn 37 years ago," said Markle. "I thought, 'My baby is having a baby.' It was a very proud moment." 
He continued, saying, "I was filled with love, joy and happiness for both my beautiful daughter and my son-in-law. A new baby is a blessing and I look forward to seeing a little Meghan or a little Harry." 
[//pagead2.googlesyndication.com/pagead/js/adsbygoogle.js
(adsbygoogle = window.adsbygoogle || []).push(
google_ad_client: "ca-pub-5245390701567296",
enable_page_level_ads: true
);
]

Source link