After eight years together, artist Yehuda Devir and his wife Maya have been through ups, downs and everything in between.
Their relationship has provided plenty of fodder for Yehuda's illustration series "One of Those Days," which chronicles the couple's daily life in the form of relatable comics.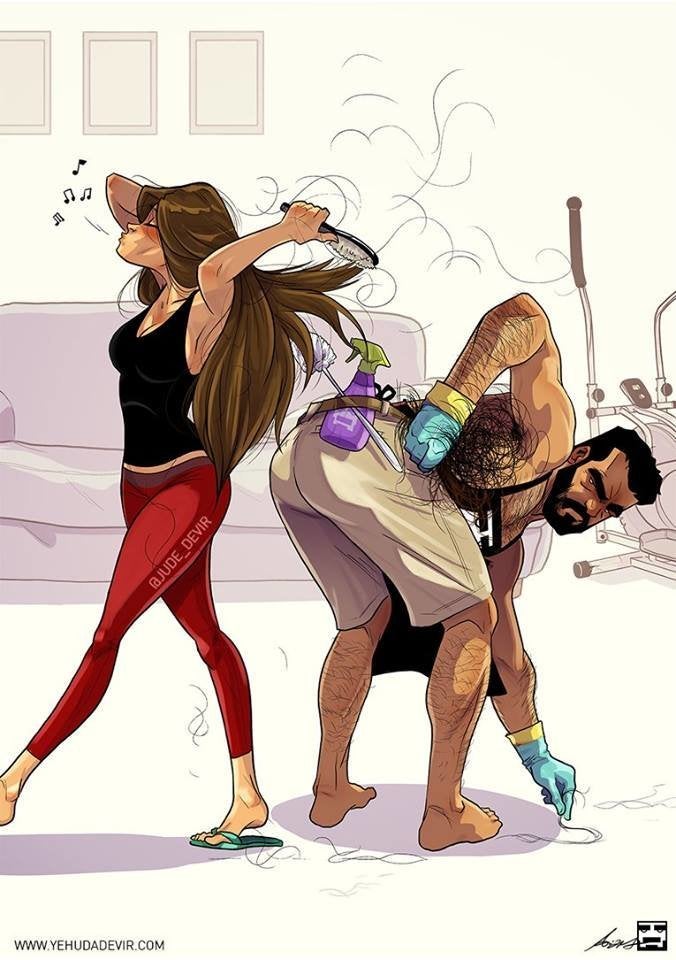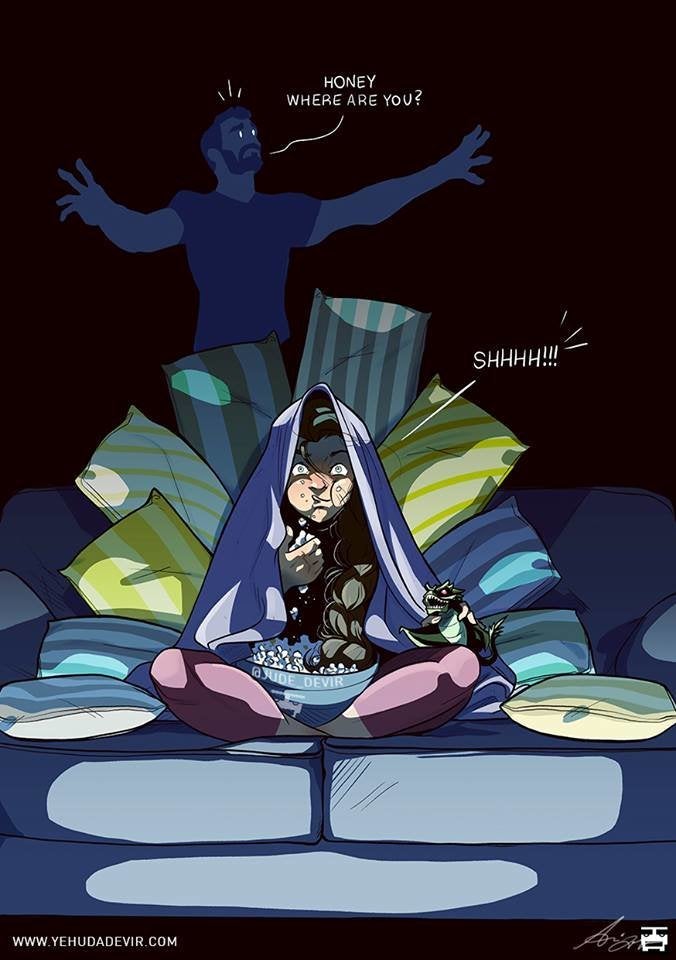 The artist, who is based in Tel Aviv, Israel, told HuffPost that he and Maya often collaborate on the series. She helps him come up with the concept, build the composition and choose colors. Then Yehuda executes the actual illustrations.
"Maya is a very talented artist as well," he told HuffPost. "Better than me I think. But she'll be angry that I said it."
Source: Husband's Comics With Wife Capture The Many Quirks Of Married Life | HuffPost